NOW HIRING
4 Full Time Artists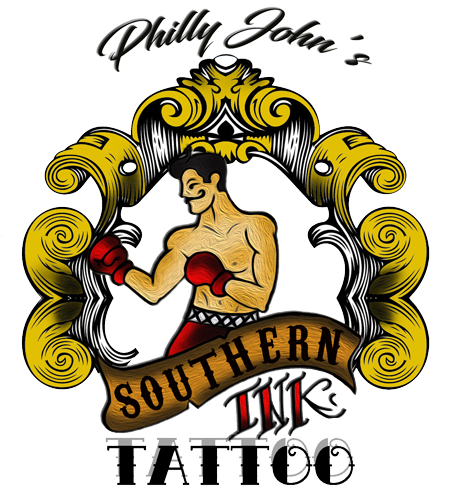 321-316-4700
205 W State Road 434 | Longwood, FL 32750
Mon: By appt only | Tues - Thu: Noon - 9PM | Fri & Sat: Noon - 10PM | Sun: Closed | Walk-ins Welcome!
Philly John is an award winning artist with close to 20 years of knowledge. He is the Owner and Operator of Philly John's Southern Ink Tattoo in Historic Longwood Florida. Philly has tattooed all over the country from Key West , New Jersey all the way out to Texas. Traveling and doing conventions is where Philly John was able to make a name for himself, winning awards and getting published in dozens of tattoo magazines . Philly also has had write-ups in Tattoo Flash and has had his work featured in many published books.
Philly is well known for his bright colors, bold lines and his style of neo / traditional work. He also has had his art made into Flash for companies to sell. So when it comes to a new custom piece, Philly John can create your next award winning piece. Philly can be found cruising his '51 Chevy to the Studio Tuesday through Saturdays in Historic Longwood Florida.